HyFlex instruction, short for "hybrid-flexible instruction," is an educational approach designed to provide students with flexibility in how they engage with course materials and participate in learning activities. This instructional model blends elements of traditional in-person classroom instruction with online learning, allowing students to choose the mode of instruction that best suits their needs for a particular class session or assignment.
"This class really got me out of my comfort zone and got me to start moving. I was too self conscious to do an in-person class so this gave me the ability to participate from the safety of my own home. I'm so glad I did!"
– HyFlex Yoga Student, Jean Bullard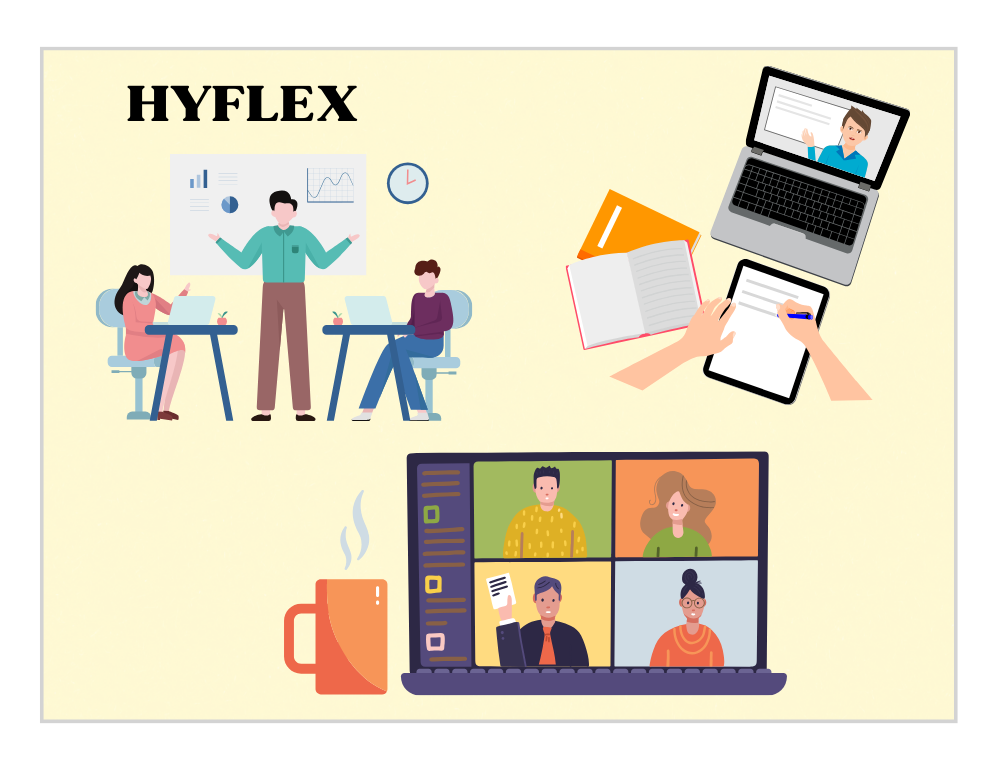 HyFlex instruction aims to provide students with greater control over their learning experience, allowing them to tailor their participation to their diverse needs and preferences while maintaining the integrity and quality of the educational content. 
At SRJC, a HyFlex class may be set up to allow any of the following combinations of  in-person, synchronous and asynchronous modalities.
HyFlex - Students may participate in all three modalities.
HyFlex-A -  Students may participate in-person or asynchronous online.
HyFlex-S - Students may participate in-person or synchronous online.