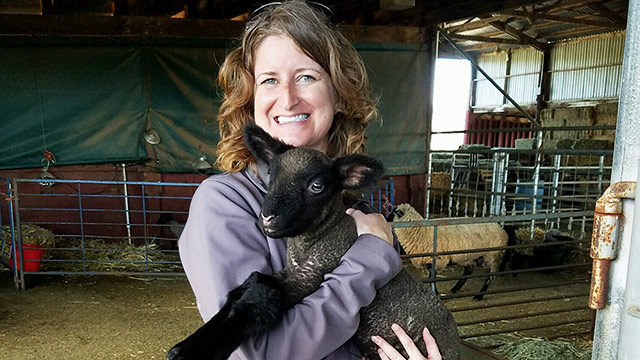 DESCRIPTION
ANSCI 20 gives an overview of the livestock industry. Topics range from management of livestock species like cattle, sheep and even horses to meat production, advanced reproductive techniques and scientific topics like genetics and hormones. It's a great class not just for students interested in a career in livestock production, but for anyone who is curious about where their food comes from!
Objectives
Upon completion of this course, students will be able to:
Identify animal contributions to human needs and development of human civilizations.

List economically significant beef cattle, sheep, and swine breeds and areas of production.

Describe the function of the major body systems and how it relates to production.

Identify life cycles and biotechnological principles of animal production.

Analyze genetic change through artificial or natural selection.

Summarize basic nutritional needs and feeding practices for scientific livestock production.

Outline marketing strategies and determine market classification of livestock.

Analyze animal behavior as it relates to health and performance.

Discuss issues affecting consumer awareness of animal welfare, food safety and the environment.

Collect and calculate data used to ensure scientifically-based management decisions.

Identify career opportunities and requirements for successful employment.
For more information
email: ahousman@santarosa.edu